Website Case Study
Postersession - Holderness, NH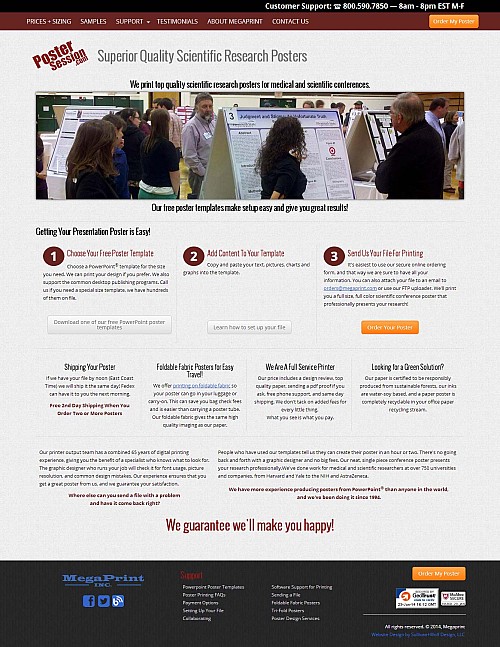 $$$$ 2014
Posteresession gets a new e-Commerce ordering system and web site
We been building the front-ends for Megaprint for some years. The ordering system used had been band-aided so much it was time for a new system from scratch.
This is a very complicated system with many things in the background. It needed to be secure and pass PCI complience with McAffee doing the audits.
Written with PHP, MySQL, JQuery and Ajax.
The new design features RWD (Responsive Web Design).
View The Postersession Web Site