Ecommerce Website for Printers Case Study
Megaprint - Holderness, NH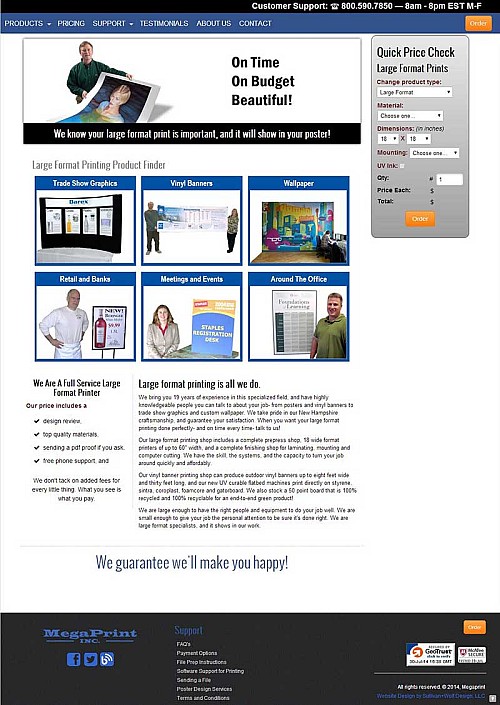 $$$$ 2014
Ecommerce Website
Megaprint has been a client for many years. We worked with Jay Buckley to develop a whole new ecommerce ordering system for his postersession.com website. We the re-developed the entire Megaprint line for ordering.
This is an extremely comlpex system with many conditionals and checks. It needed to be secure and pass PCI complience with McAffee doing the audits.
Written with PHP, MySQL, JQuery and Ajax.
The new design features RWD (Responsive Web Design).
I had a customer call yesterday and place a $5000 order. He said he found us on Google, and that while we weren't the top listing, we had by far the most professional website. He chose to call us based on that.

Jay Buckley,
Owner
Megaprint
View The Megaprint Web Site