Wordpress Multisite Needed for 14 Shopping Centers Case Study
Wilder - Daniels Marketplace - Dedham , MA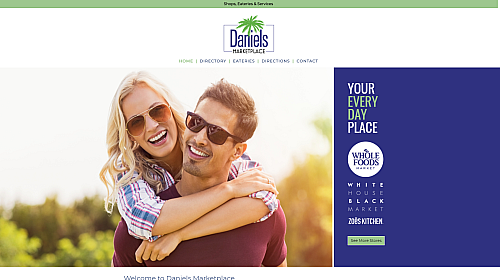 $$$ 2020
Wilder has been on the forefront of creating unique destinations that offer unique experiences for shoppers and visitors alike. Sullivan+Wolf Design have been working with them since 2002 and have provided innovative website solutions to solve their needs.
This time we were faced with the request for a WordPress site, versus a legacy custom CMS solution as more workers are familiar with it. This presented a few problems as we knew the history and how things needed to be more flexible than an out-of-the-box WordPress solution. Sullivan+Wolf Design combined our knowledge of WordPress, and full stack web development that created a website for them that gave them that flexibility, and over 14 websites.
This was done in part by utilization of WordPress's multi-site capability which had a significant change months earlier, and documentation was next to none. That with our custom coding capabilities, and advanced knowledge of website security and speed optimization delivered an end result that is fast, secure, and flexible. In fact, one center that was recently transferred to a new owner, shows a 300%+ decrease in site speed performance.
Because it is not only how the site is built, but how we can tune a server to maximize performance.
View The Wilder - Daniels Marketplace Web Site