Website Case Study
ECIR Group - Phoenix, AZ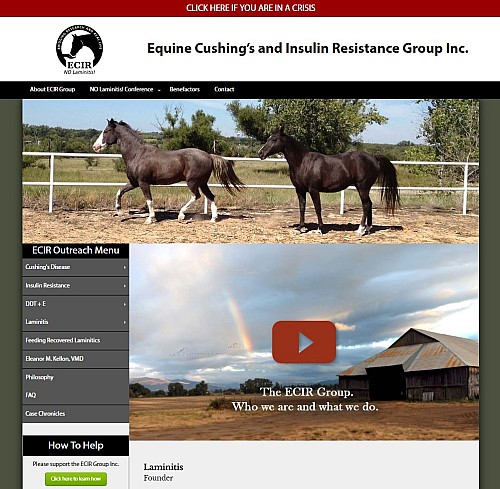 $$ 2017
The mission of the ECIR Group Inc. is to improve the welfare of equines with metabolic disorders via a unique interface between basic research and real-life clinical experience. Prevention of laminitis is the ultimate goal. The ECIR Group serves the scientific community, practicing clinicians, and owners by focusing on investigations most likely to quickly, immediately, and significantly benefit the welfare of the horse.
They needed a fresh new look to their website and chose Sullivan+Wolf Design. The new site replaces their Joomla site and is mobile friendly. A CMS is in place to handle News and Articles.
We are also working with them not only for their bi-annual conference website, but developing a major, comprehensive database system for case histories, and research.
View The ECIR Group Web Site